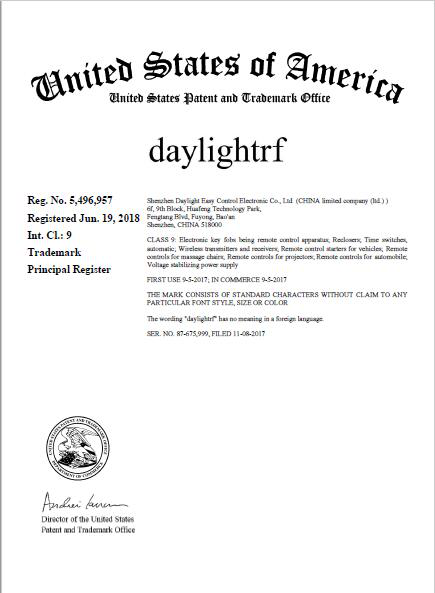 Congratulations that Shenzhen Daylight Easy Control Electronic Co., Ltd has got the trademark of daylightrf® from Unite States Patent and trademark office.

daylightrf® trademark has covered Electronic key fobs being remote control apparatus; Reclosers; Time switches, automatic; Wireless transmitters and receivers; Remote control starters for vehicles; Remote controls for massage chairs; Remote controls for projectors; Remote controls for automobile; Voltage stabilizing power supply

Thank you for the great support from all of our customers. We will continuously provide good service and professional technical support to all our customers from all over the world.